Tenacious
&
Efficient Representation
Real Estate & Construction & Business Law Firm in St. Paul, Minnesota
For over 20 years SRL Law, PLLC has been representing its clients in complex real estate, construction and business law disputes. Discover how the firm can help you.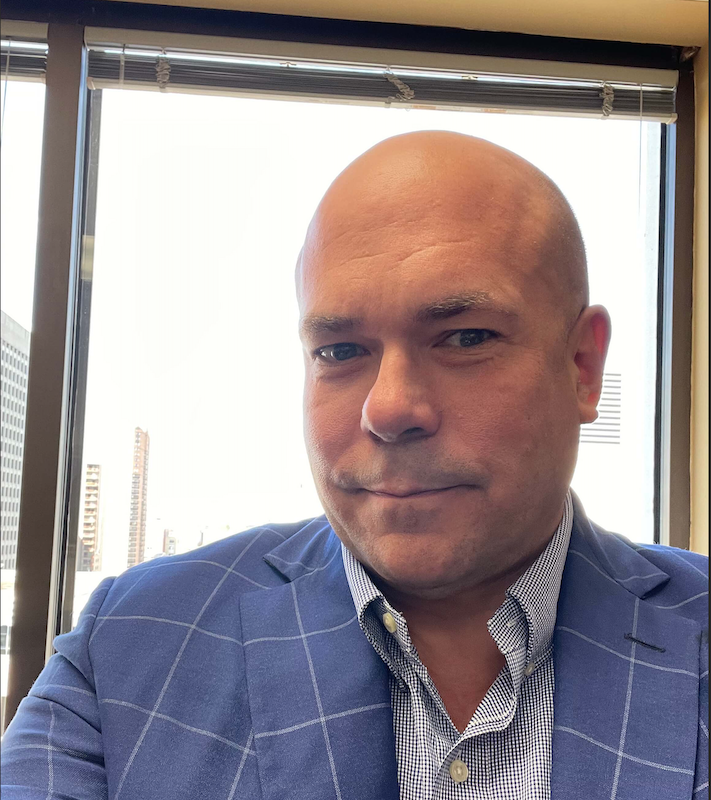 Steven R. Little
---
Attorney at Law
---
Steven R. Little is a trial lawyer with over 50 trials and appeals under his belt. Steve formed SRL Law, PLLC in 2015 to more efficiently and effectively represent his clients. Steve loves what he does and he does it well.
Our Strategy
SRL Law, PLLC strives to provide its clients with aggressive yet cost effective representation.
You should hire an attorney who will diligently work with you one-on-one to understand your unique circumstances. At SRL Law, PLLC, our attorney, Steven Little, has been guiding clients toward their desired outcomes in various legal matters for over 20 years. We have litigated all over the state of Minnesota including the Minnesota Supreme Court, the Minnesota Court of Appeals, and the U.S. Court of Appeals for the Eighth Circuit.
If you are looking for a well-rounded real estate attorney to handle your legal needs, contact us to set up a free consultation.
When looking into legal solutions for your problem, you should learn about the relevant Minnesota laws. Every situation is different, which means the strategy will be different. The more prepared and knowledgeable you are about the situation, the better we can serve you when developing a resolution.
During your free initial consultation, be sure to tell us as much information as possible. It will benefit you in the long run because we will be able to get a head start on preparing your case and searching for resources to seek your ideal outcome.
At big law firms, you may not even speak to an attorney. Some firms use their paralegals as a proxy when dealing with their clients. Here, we provide you with direct attorney representation. While we are here to give advice and guidance during your case, we will work together to find the best route that fits your needs. The more we learn about you and your circumstances, the better we can build your case and explore opportunities to resolve your situation.
Our law firm, located in St. Paul, Minnesota, is dedicated to assisting you with any legal matters relating to real estate, construction, and business.
Our attorney is prepared to do the heavy lifting for you. After you have provided us with the needed information about your case, we can take the ball and run. Our goal is to achieve your desired outcome while making the whole process as stress-free and informational as possible for you.
If you are in need of an attorney to navigate you through any legal areas surrounding real estate, construction, or business in St. Paul Minnesota, or the surrounding areas of Minneapolis and St. Paul, reach out to us today to set up your free consultation.
Real Estate Counsel
Hire an Attentive Attorney to Advocate for Your Needs
Landlord-Tenant Disputes
Both renters and landlords have certain rights. If the other party has treated you unfairly or has broken your agreed-upon contract, you have the right to take action. Contact us to put a steadfast attorney at your side.
Buying & Selling Property
When looking to make a transaction involving property, it is important to know the various laws that surround the transaction and the property itself. Reach out to us to hire a knowledgeable real estate attorney in St. Paul.
Contract Litigation Cases
When dealing with contracts, you deserve to be fully heard and spoken for. We have extensive experience in litigating and negotiating for clients so their needs can be met. Learn how we can advocate on your behalf.
Over Two Decades of Goal-Oriented Counsel in St. Paul
At SRL Law, PLLC, we have been guiding the residents of St. Paul, Minnesota, to success inside and outside of the courtroom for over 20 years. With a firm understanding of many legal areas, including commercial real estate, business litigation, contract disputes, and more, we are ready to help you pursue your desired results.
Real estate and business law can be incredibly stressful. We are here to take the stress off of your shoulders and provide you with insightful information that can hopefully lead us to our goal. We are known for our reasonable rates and for our effective work in both state and federal courts.
When you hire SRL Law, PLLC, we will keep you updated throughout the entire process and work as a mediator between you and the other party. We will not give up on your case. We have successfully won cases in appellate courts, both state and federal, and we are devoted to protecting your vision and interests while making your time with us as easy as possible.
Contact us today to schedule a free consultation with our real estate and construction attorney. We proudly represent cases locally in the areas of St. Paul, Minneapolis, and all of Minnesota, as well as federal cases.